Dr. Bruce Berkowsky
Bruce Berkowsky, N.M.D., M.H., H.M.C. is the President of Joseph Ben Hil-Meyer Research, Inc., founder/teacher of the Natural Health Science System™ which he has developed over the course of his 40+ years of research and private practice, and includes: traditional naturopathy (N.M.D., MRN, CTN); herbology (M.H.); nutrition (Ph.D.); homeopathy (DHM, H.M.C.); massage and bodywork (NCTMB); aromatherapy (cert.); constitutional iridology (cert.) as well as East/West healing arts/exercises/bodywork.
Dr. Berkowsky is the founder of the Natural Health Science System™ & Spiritual PhytoEssencing™ (SPE) which employs individualized essential oil blends and homeopathic-style dilutions derived from those blends to effect deep soul-level healing. SPE is based upon a synthesis of his experience using specific aspects of aromatherapy, herbal medicine and folklore, physiology, anthroposophical medicine, classical homeopathy, traditional Chinese medicine, depth psychology, color therapy, gemstone healing and the Kabbalah.
Dr. Berkowsky has contributed articles to many magazines, including: Massage and Bodywork; Aromatherapy Today; Total Health; Health Keepers; Health Freedom News; Alternative Medicine Digest; Alive!; DermaScope and Spa Magazine as well as several international journals, including: British Naturopathic Journal, The Journal Of The American Naturopathic Medical Association, EXPLORE! For Professionals; The International Journal of Aromatherapy; In Essence; The Journal of The Council on Nutrition of The American Chiropractic Assoc. He has been a popular guest on numerous radio and TV talk-shows. He writes two internationally acclaimed monthly e-journals: Nature's Therapies On-Line Journal™ and The Journal Of Spiritual PhytoEssencing.
Dr. Berkowsky now focuses on guiding his students and publishing books based upon his powerful Natural Health Science System and Spiritual PhytoEssencing protocol.
 He is the author of the following books:
Berkowsky's Spiritual PhytoEssencing
Dr. Berkowsky's Vital Chi Skin-Brushing System (An elegant and powerful skin-brushing system designed to support body and mind rejuvenation, blood and lymph circulation, chi integrity and skin beauty.) Also available on Amazon.
His upcoming books include:
Dr. Berkowsky's Twelve Cell Salts Synthesis Materia Medica
Dr. Berkowsky's At-Home Health and Beauty Spa
Dr. Berkowsky's Oxy-Vital Deep-Breathing Exercises
The Tao Of Essential Oils
Essential Oils and Love, Sex and Soul
Essential Oils and Kabbalah
Professional Affiliations
American Naturopathic Medical Association
The British Institute of Homeopathy
Fellow and Member of the Faculty and Research Council
1994 recipient of the Hahnemann Award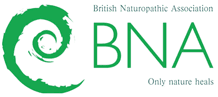 British Naturopathic Association

Homeopathic Medical Association (UK);
The National Iridology Research Association

The National Association of Holistic Aromatherapy
The Registry of Naturopaths (UK)