Discover some of Dr. Bruce's favorite integrative wellness brands and products.
Lotus Garden Botanicals
Lotus Garden Botanicals is located in Biddeford, ME, US and ship within the US and internationally as well. All oils at Lotus Garden Botanicals are sourced direct from distillers. An additional level of quality assurance is in place by GC-MS (Gas Chromatography-Mass Spectrum) testing essential oils. Whether for aromatherapy, all-natural perfume, home scenting, or bath and body items, only the best, pure essential oils are used in Lotus Garden Botanicals blends. The product range includes absolute oils, essential oils, clay, dried flowers, hydrosols, CO2 extracts, blends, carrier oils and additives and more!
Molecular Hydrogen
There are many benefits of hydrogen inhalation that improve the well-being of almost every individual in most dire situations. Deep sea divers can survive at bone crushing depths by breathing hydrogen. The same H2 that runs the sun can heal us of our afflictions. Everyone needs hydrogen!
H2 is known to selectively scavenge reactive oxygen species, thereby improving oxygenation. As it's the smallest molecule in the universe, it is quickly absorbed in the blood stream when inhaled via the lungs and circulated in the entire body.
The Hi-Tech Molecular Hydrogen Inhalation Machine Pro is a full-featured system that provides molecular hydrogen inhalation and allows you to make hydrogen-rich water at home.
This molecular hydrogen inhalation machine produces up to 600 mL/min of pure hydrogen and optionally 300 mL/min of Oxygen.
Considering an average person weighing 170 lbs. breathes in 6000 mL of air per minute, the Pro system provides a hydrogen dosage of up to 10% . The system has two output ports, allow two people to use machine simultaneously. The control panel allows adjusting the volume so you can start with a smaller dosage and build your way up.
Combining Oxygen is recommended in situations where there is low blood oxygen levels.
If you're on a tight budget, then you can also consider the The Basic Hydrogen Inhalation machine which provides 150 mL/min or 2.5% pure H2.
PEMF Devices
PEMF-Devices.com publishes research reviews & promotes the best pulsed electromagnetic field therapy, molecular hydrogen, static magnetic fields (SMFs), photobiomodulation (low-level laser/cold laser, polarized light) and air purification technologies. Products are shipped worldwide including United States, Canada, Europe, Australia and 30+ countries.
Q Magnets
Q Magnets are designed and manufactured based on scientific evidence and application is based on clinical trials and the feedback of thousands of patients treated by health professionals such as neurologists, doctors and physiotherapists.
Q Magnets multi-polar therapeutic magnets are applied for rapid pain relief based on their effect on the signals generated by cell membranes. These are some of the most advanced magnetic field devices and come with a generous 30-day trial. We recommend getting the Active Athlete set and the Q Blankets to have the perfect day and night-time coverage of magnetic therapy.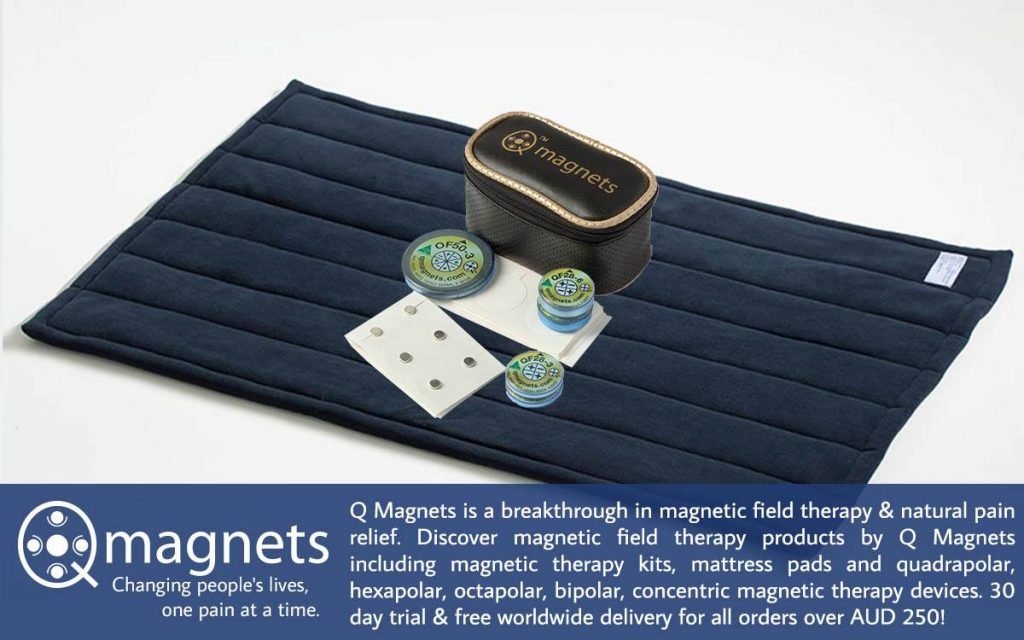 Mineral Miners

Mineralminers.com offers a gallery displaying thousands of images of unique mineral specimens and crystals, gemstones, collectable mineral spheres, jewelry & other handcrafted gem and mineral gift ideas. The company was formed in the USA by a group of GIA Graduate Gemologists and Graduate Geologists. These professionals personally examine every gem, jewelry item, and mineral specimen. They have been mining and marketing mineral specimens, crystals, jewelry and gem materials on a full-time basis for over 30 years.